Porsche Piwis 3 Piwis III Diagnostic Tool Plus Panasonic CF-MX5 Laptop With latest software V42.100.02 + V38.250.000
Lastest Software Version:
V42.100.02 + V38.250.000 pre-installed on Panasonic CF-MX5 i5 6300U Laptop Free Update.
All protocols supported:
lISO-9141 K-Line
lISO-14230-2 K-Line
lISO-15765-2016(CANFD)
lISO-11898 DWCAN
lVAG TP16 CAN(SAE J3054)
lVAG TP20 CAN(SAE J2819)
lVAG KWP1281(SAE J2818)
lISO13400-1/2/3/4(DOIP)
Piwis 3 is the third generation of a diagnostic tool developed by Porsche for use in their workshops. It is a specialized piece of equipment that allows Porsche technicians and mechanics to diagnose and troubleshoot issues in Porsche vehicles. The Piwis 3 is an advanced diagnostic system that can cover cars of all years, including the new 2021 Taycan. It provides a range of functions including diagnostics, guided fault finding, actual values/input signals functions, drive links/tests function, maintenance/repairs function group, coding/programming function group, logging, filter, and wiring diagrams application. Overall, the Piwis 3 is a critical tool for any serious Porsche workshop looking to provide high-quality service and repairs to their customers.
1. Piwis 3 With V42.100.02 Piwis III Software for Porsch Cars diagnostic & Programming.
2. Piwis 3 with developer mode software Installed Panasonic CF-MX5 Laptop Ready To Use, cover all piwis 2 functions.
3. With New DoIP Ethernet diagnostic technology,Supports Porsche Models after 2002.
PIWIS III with Piwis 3 Software Details:
1.Dual Software: V42.100.02 + V38.250.000
V38.250.000 (with Engineering software support offline programming)
V42.100.02 (with Engineering software support online programming,but you should have an online account and certificate)
2.Functions: Diagnosis and Programming
3.Update: By SSD
4.Connection: Via USB
5.Multi-Languages: German, English, US English, French, Italian, Spanish, Japanese, Chinese, Russia, Portuguese, Nederlands
6.Vehicles Coverage: Support all Porsch till Nowaday
Porsche Piwis 3 Tester Coverage
All Porsche from 2005-2023,some porsche from 1996-2005:
Porsche 911:
•992
•992 Campaign
•991
•997
•996
•996 GT2
•996 GT3
•993
•964
Porsche Boxster:
•982
•981
•987
•986
Porsche Cayman:
•982
•981
•987
Porsche Cayenne:
•9YA
•9YA Campaign
•92A
•9PA
Porsche Panamera:
•971
•970
Porsche Macan
Porsche 918 Spyder
Porsche Racing Cars:
•935
•991 GT2 RS Clubsport
•982 Cayman GT4 Clubsport
•981 Cayman GT4 Clubsport
Miscellaneous:
•Carrera GT
•GT1
•968
•944
•928
PIWIS TESTER PIWIS3 Features & Functions :
1.New operating system and more intuitive software interface
2.New VCI, support for models with DoIP diagnostics after 2017
3.Maintenance, repair, control unit replacement, programming code
4.Login online anti-theft matching programming
5.Guided fault finding
6.Maintenance circuit diagram view
7.Engineer mode (development version) can support special functions such as installing, modify, Flash.
Piwis Tester 3 Panasonic (Second Hand) laptop details:
Brand: Panasonic
Model: CF-MX5
Processor: i5 CPU, 6300U,4G RAM
SSD:256GB
Screen: Touch Screen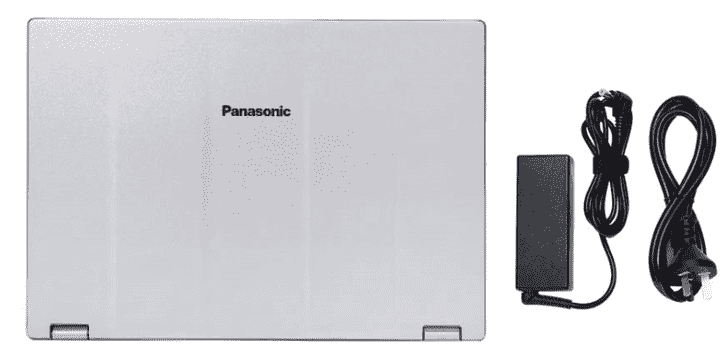 Package Listing :
1× Piws3 Tester
1× OBDII Cable
1× USB Cable
1× 512GB Software SSD
1× The Second-hand Panasonic CF-MX5 i5 6300U laptop
1× Storage Case
Porsche Tester III Software details :
Porsche Piwis 3 Functions
Maintenance/repairs function group
Different Function for Control unit Professionally
Piwis 3 With various Repair/maintenance methods for Porsche different Control unit, Using Test,adaptation, Delete, Commissioning, replacement etc commonly, Oil filling, bleeding etc Special methods.
Coding/programming function group
Adaptation new control unit, code for modified for Porsche
Piwis 3 supports offline programming&coding For new modules adaptation etc. 5 Programming/coding methods including Automatic, Manual, customer-specific, restore factory, New-part coding&programming
Guided fault finding
Finding fault coding and reason
Piwis 3 through choose model range, year, type to certain control unit and variant,Finally you can get all Fault code and reason from it to make work more effect.
Drive links/tests function
Test control unit condition
Piwis 3 Supports Specific parameters test, After diagnosis,Set up Specific parameters in module,Check Module details, help you certain Specific Problem.
Actual values/input signals functions
Read the real data For analyze control unit
Piwis 3 supports Multiple moduel real data reading, the function connect with Diagnosis,Help you Through more data Analysis Porsche Vehicle status, Know the specific control unit status
Wiring diagrams application
Check Electrical system for Porsche
Piwis 3 Offers all kinds of writing diagrams,One click to check the value detail of specific diagrams,Help you repair for Electrical system
Logging
Check history data and Diagnostic record
vehicle order will record what you've met and keep data,Convenient for you analyze the process and result via Creation data